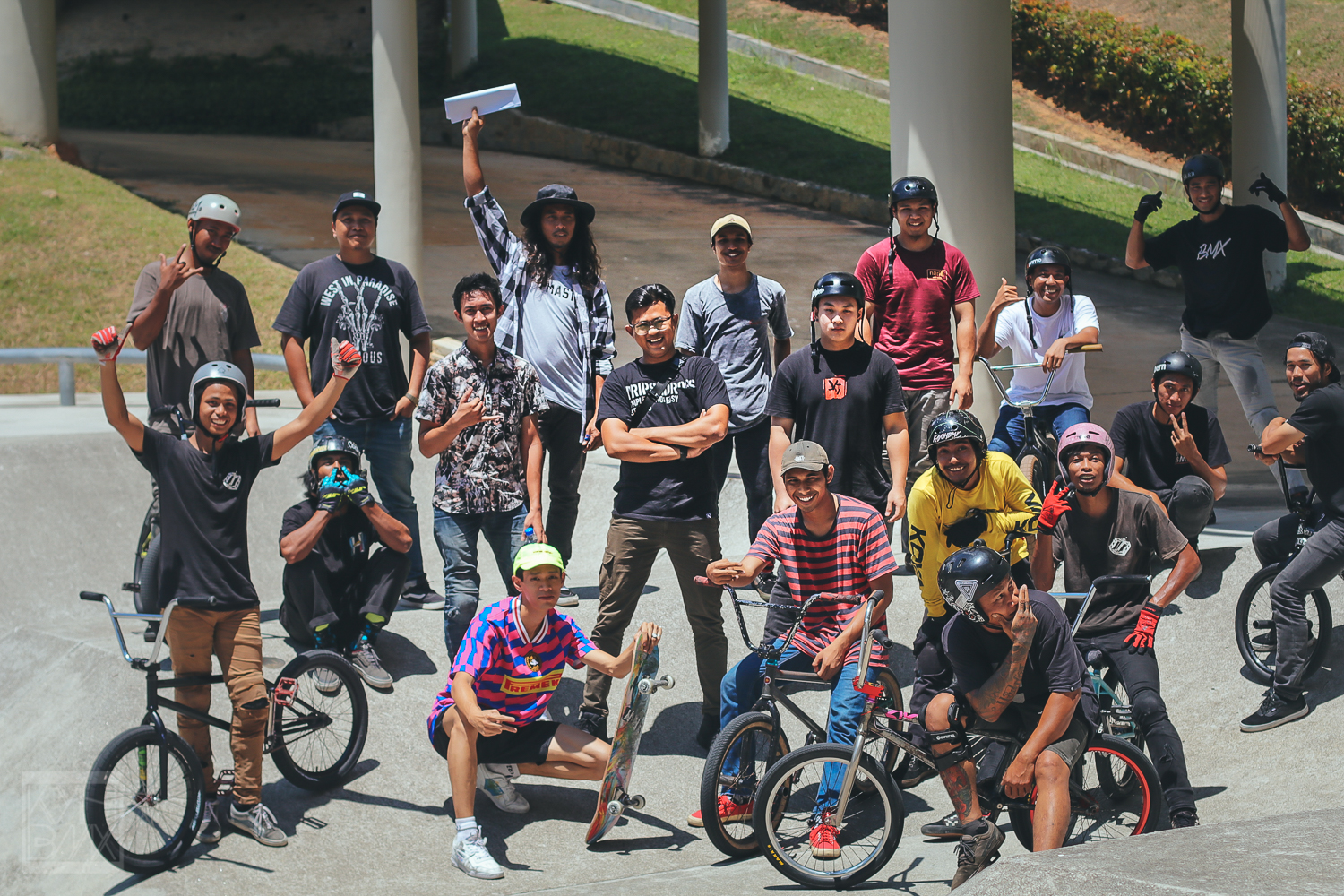 After the Tuna Skate Plaza launching event, we straight went back to KL for the Kejohanan X-Games 2019 Zon Tengah at Putrajaya Challenge Park. This was the last BMX event before Ramadhan start. Really like one day before everybody start fasting.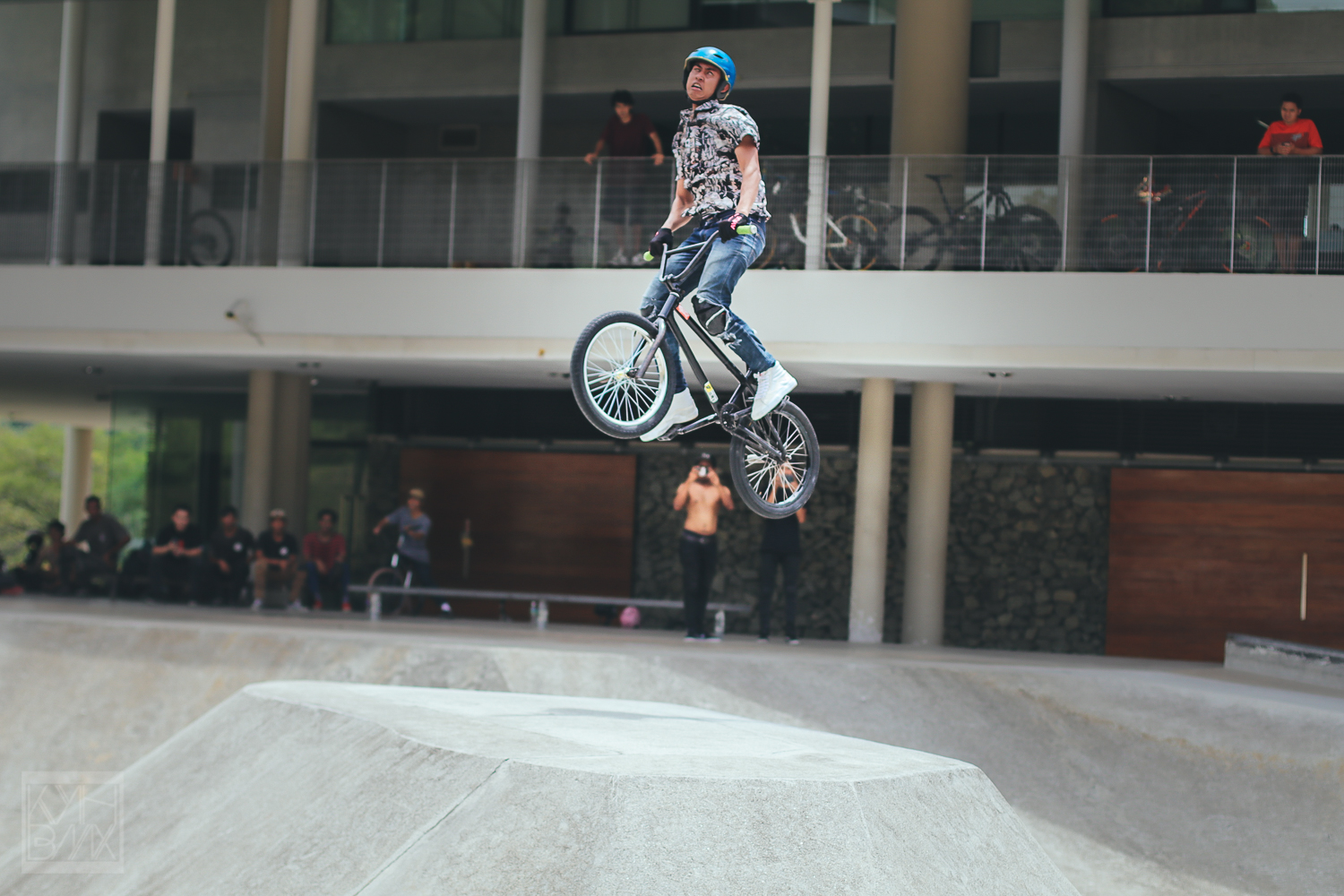 In this event we got Adrian coming all the way from Depok, Indonesia. He came over just to join this competition but it he had a bad luck on that day, he crash pretty hard on the 720 attempt (he over rotate it) and he broke his wrist.He had a pretty good run on the first run but he crash on the second run.  But it's ok, Adrian is a strong rider. He will get back on the bike and rippin again soon! Get well soon Adrian and big thanks for willing to come over and support our event. Hope to see you again soon.
RESULTS
Open & Rookie (21 years old and under) category standings
Syafiq Norzazlan (Open Category)
Saiful Ariff (Open Category)
Raha Ashami (Open Category)
Adrian Dwi (Open Category)
Mohamad Noor "ego Penang" (Open Category)
Ammar Shukri (Open Category)
Hilmi Asyraff (Rookie Category)
Hidayat  (Rookie Category)
Imran Ibrahim (Open Category)
Eng Wai Kian (Open Category)
Hadric Tadaski (Open Category)
Haziq  (Rookie Category)
Ammar Faiz (Open Category)
Sharafudin (Open Category)
P/S : we combined the riders from Open & Rookie category to get the ranking for TIC points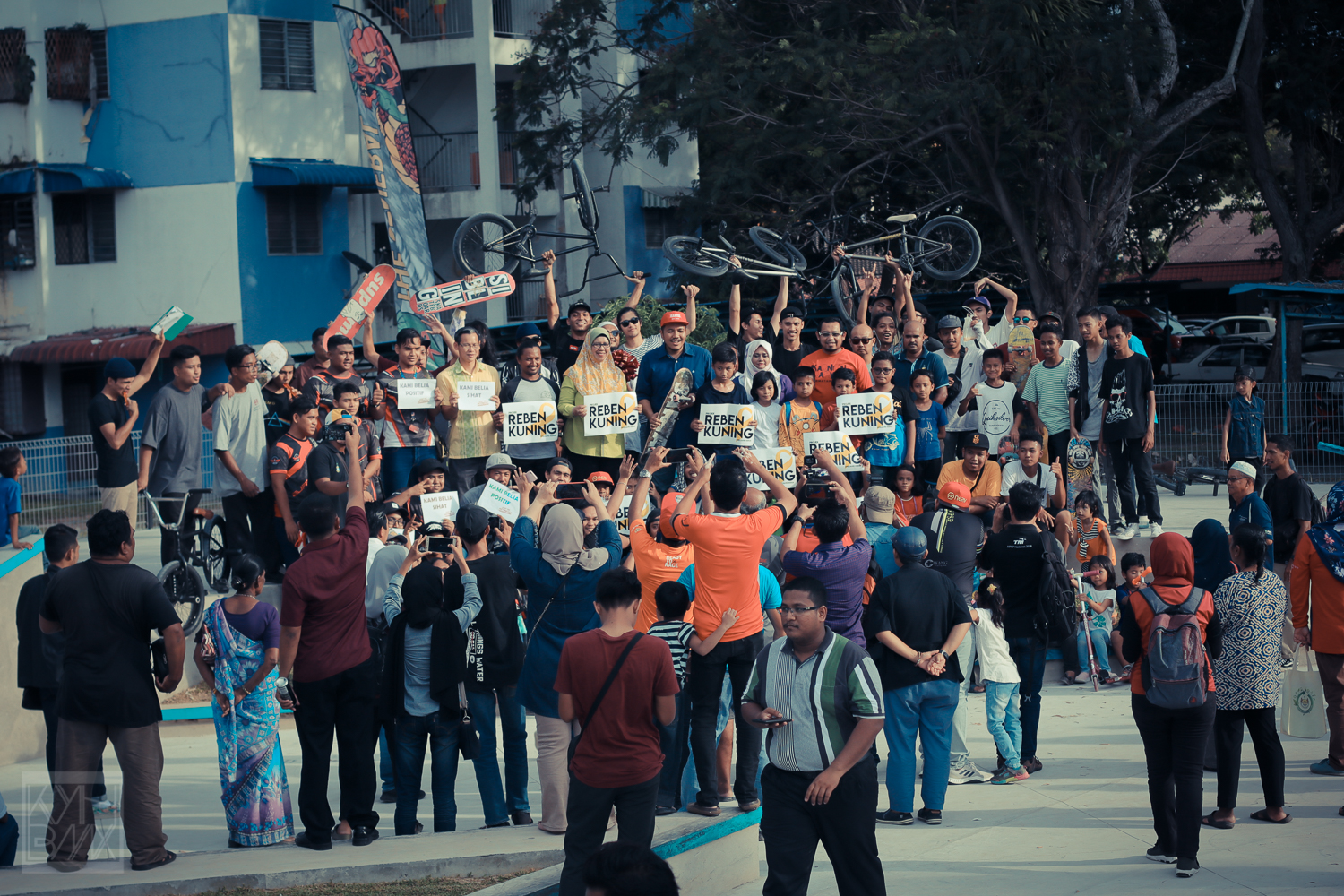 Pulau Pinang has a new skate plaza located at Jalan Tuna, Seberang Jaya known as Tuna Skate Plaza. It's a really decent skate plaza good for the locals to have a session. Located at the middle of housing area and also next to the main road, pretty sure it can attract new riders to involved in this 'extreme sport' activities.
Thanks to YB Dr Afif Bahardin for makin it happen. He seems like really supportive about youth movement and we really looking forward to Penang government for more project that related to youth. Also we would like to thanks to Nazril Hashim a.k.a Serabut from Bangstry Crew for being the man behind the making of this skate plaza. He has been working so hard to push for the skate plaza to happen.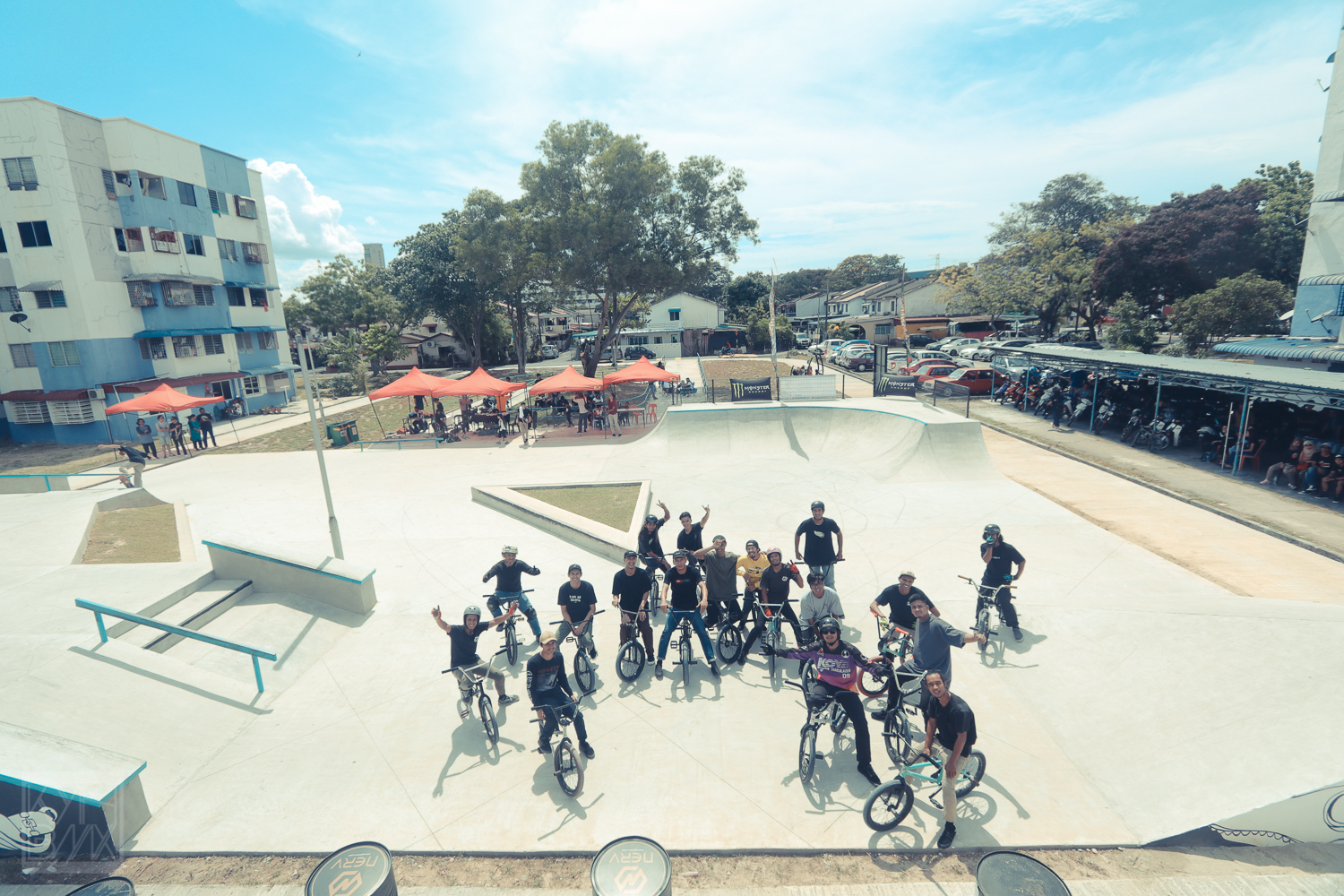 The competition was a good event with many riders from Penang itself and neighboring states (besides riders from KL) participate in the competition. There is one new local rider name Jon that we really look forward to. He got the style. Might be the upcoming rider from Seberang Jaya. Hope to see you rippin on the next event Jon!
RESULT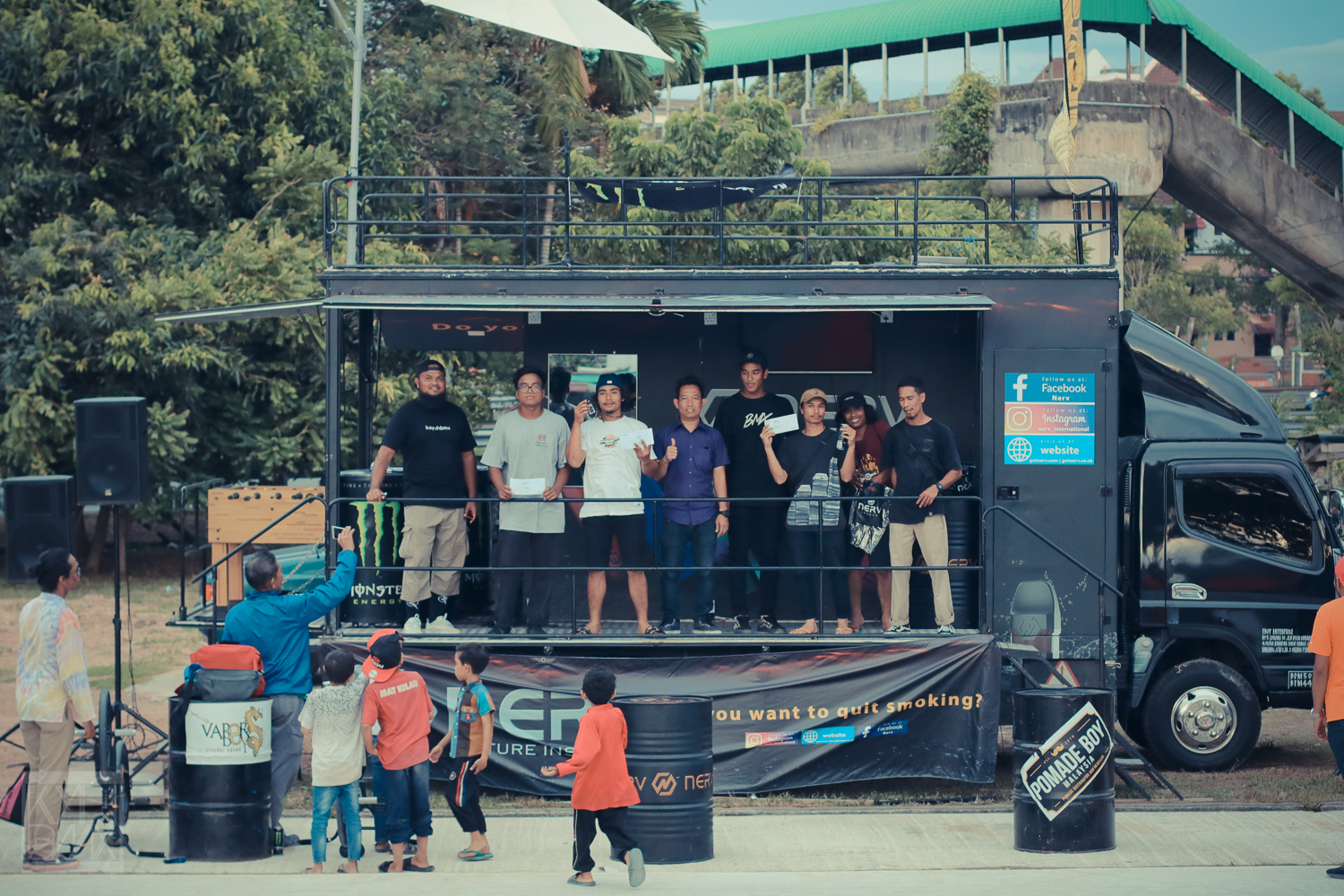 BMX Street/Park
1. Syafiq Norzazlan
2. Raja Shami
3. Shahrulnizam
4. Hilmi Asyraff
5. Mohamad Noor
6. Imran Ibrahim
7. Rafiq Hashimi
8. Syed Muhammad Firdaus
9. Hafizi "Fizie"
10. Shaszwan
11. Hidayat
12. Azram Razali
13. Jon
14. Aniq Solehin
15. Fitri "Rancak"
16. Fairuz Zamir Johar
17. Muhaimin Mazlan
1. Ahmad Shaiful Azis
2. Afiq Afandi
3. Hafiz Abd Wahab
4. Nurhazme
5. Izwan Roslan
6. Harif Houzey
7. Wan Mohd Shah
8. Ariff Othman
9. Akim
10. Ameerul Akrameen
11. Mohamad Faiz Rizuan
12. Mohamad Razin Irfan
P/S : There is also some photos from our north region trip during that time   ^_^
Thanks to KBS KEdah & Yayasan SUltanah Bahiyah for making this happen
BMX Park Amateur Result (North Region closed)
Matnoor 'Ego Penang'
Hidayat
Koya Miyazaka
Zuhair
BMX Park Open Result
Syafiq Norzazlan
Raja Shami
Imran Ibrahim
Rafiq Hashimi
Asyraf 'Acap'
Hafizzudin
BMX Flatland Open Result
Ahmad SHaiful Azis 'Mat Dagu'
Afiq Afandi
Hafiz Mohd Wahab 'Apit'
Taslem Raziff 'Botak'
Harif Houzey 'Arip'
Ainul Fajri
Nurhazme 'John'
Mohammad Hafiy 'Asang'
Wan Mohamad Shah 'Matbum'
Shahrizal 'Jan'
Fitri
BMX Flatland Amateur Result
Ameerul Akrameen
Nur Airen Sofea
Airiel Haziq
Muhammad Fakrul Irfan
Areef Zhafry
Mohamad Faiz Rizuan
Mohamad Razin Irfan
Nur Aidryana