[et_pb_section admin_label="section"][et_pb_row admin_label="row"][et_pb_column type="4_4″][et_pb_text admin_label="Text" background_layout="light" text_orientation="left" use_border_color="off" border_color="#ffffff" border_style="solid"]
Twenty Inch Cup Grand Finale 2018 Season happened last Saturday was so lit!
Another history has been made in the Malaysia BMX scene. Everybody just having fun with friends and their bikes. That's what BMX is all about. And that is what Twenty Inch Cup is all about, we just want everybody to enjoy the event and the moment with their bikes.
We from Kayuhbmx would like to give a big thanks to Vans Malaysia for keep on supporting us (this is the 3rd year Vans is supporting TIC) , Without the support from Vans Malaysia we don't think we can go this big. Thanks again Vans Malaysia.
And also thanks to all the BMX riders that came and support us. Without the riders we are nothing. You guys rock!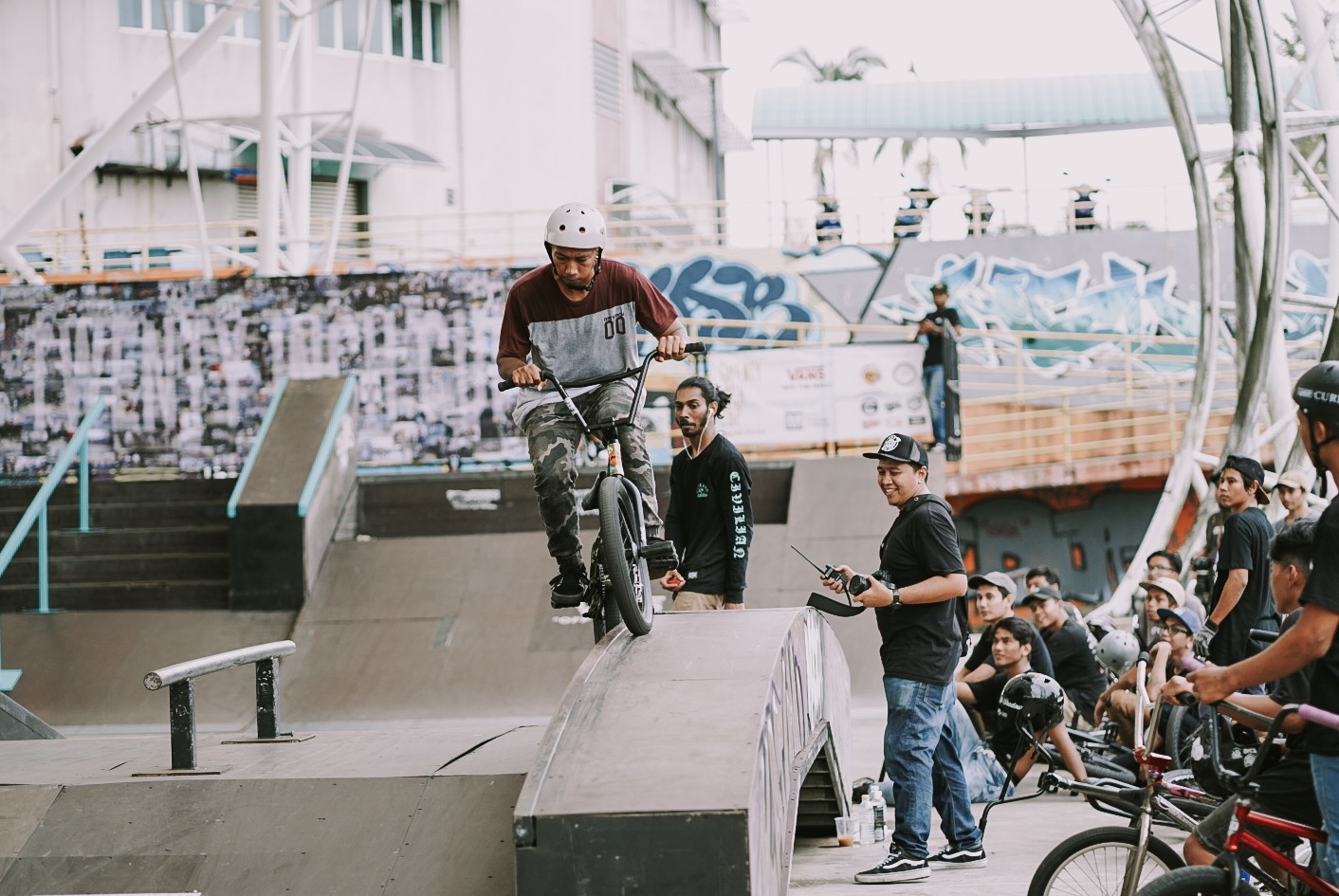 We really looking forward for the next TIC event. Till next time guys! "In BMX we unite, in BMX we stand"
[/et_pb_text][et_pb_text admin_label="Text" background_layout="light" text_orientation="left" use_border_color="off" border_color="#ffffff" border_style="solid"]
RESULTS
BMX Street
1. Farhanuddin 'Aan'
2. Rafiq Hashimi
3. Syazani Zulkifli
4. Syafiq Norzazlan
5. Andy Lau
6. Muhaimin Mazlan
7. Ammar Shukri
8. Sufian Abu
9. Matnoor 'Ego Penang'
10. Zulkifli Benu Amin
11. Asyraf 'Acap'
12. Aqram Razali
13. Shaszwan
14. Saiful Ariff
15. Hadric Tadaski
16. Azri Azrae
17. Imran Ibrahim
18. Haziq
19. Ammor
20. Sharafuddin 'Shah Sparkers'
21. Wan Haris
22. Sean Crowley
23. Barney
24,Fitri 'Rancak'
25. Zuhair
BMX Flatland
1. Taslem Raziff
2. Ahmad Shaiful Azis
3. Wan Mohd Shah
4. Ariff Huzey
5. Mohd Iswan Roslan
6. Nurhazme
7. Redza
8. Asang Hafaya
9. Fitri
10. Afiq Epit
BMX Park
1. Syafiq Norzazlan
2. Saiful Ariff
3. Matnoor 'Ego Penang'
4. Hidayat
5. Imran Ibrahim
6. Andy Lau
7. Matno Stures
8. Rafiq Hashimi
9. Ammor
10. Ahmad Adib
11. Farhanuddin
12. Azri Azrae
13. Sufian Abu
14. Zulkifli Benu Amin
15. Haziq
16. Ayraf 'Acap'
17. Hadric Tadaski
18. Ammar Shukri
19. Sharafuddin
20. Syazani Zulkifli
21. Fitri 'Rancak'
22. Zuhair
Best Trick
Wallride Section
1st – Imran Ibrahim
2nd – Syafiq Norzazlan
3rd – Shahrulnizam a.k.a Sunny
Street Section
1st – Imran Ibrahim
2nd – Aqram Razali
3rd – Rafiq Hashimi
Flatland Section
1st – Ahmad Shaiful Azis a.k.a Mat Dagu
2nd – Taslem Raziff
3rd – Redza Pablo
Photos by Amril Nico @amrilnico
[/et_pb_text][et_pb_gallery admin_label="Gallery" gallery_ids="9310,9308,9311,9312,9313,9314,9315,9316,9317,9318,9319,9320,9321,9322,9323,9324,9325,9326,9327,9328,9329,9330,9331,9332,9333,9334,9335,9336,9337,9338,9339,9340,9341,9342,9343,9344,9345,9346″ fullwidth="off" posts_number="12″ show_title_and_caption="off" show_pagination="on" background_layout="light" auto="off" hover_overlay_color="rgba(255,255,255,0.9)" caption_all_caps="off" use_border_color="off" border_color="#ffffff" border_style="solid"]
[/et_pb_gallery][/et_pb_column][/et_pb_row][/et_pb_section]
Comments
comments