[et_pb_section admin_label="section"][et_pb_row admin_label="row"][et_pb_column type="4_4″][et_pb_text admin_label="Text" background_layout="light" text_orientation="left" use_border_color="off" border_color="#ffffff" border_style="solid"]
Grind Bandit in conjunction with Art Of Speed 2017 was held successfully at MAEPS, Serdang, Selangor last weekend. With support from Vans Malaysia, we manage to create a nice event that everybody can participate and have fun together. This is also the first competition to include Twenty Inch Cup point for 2017 season.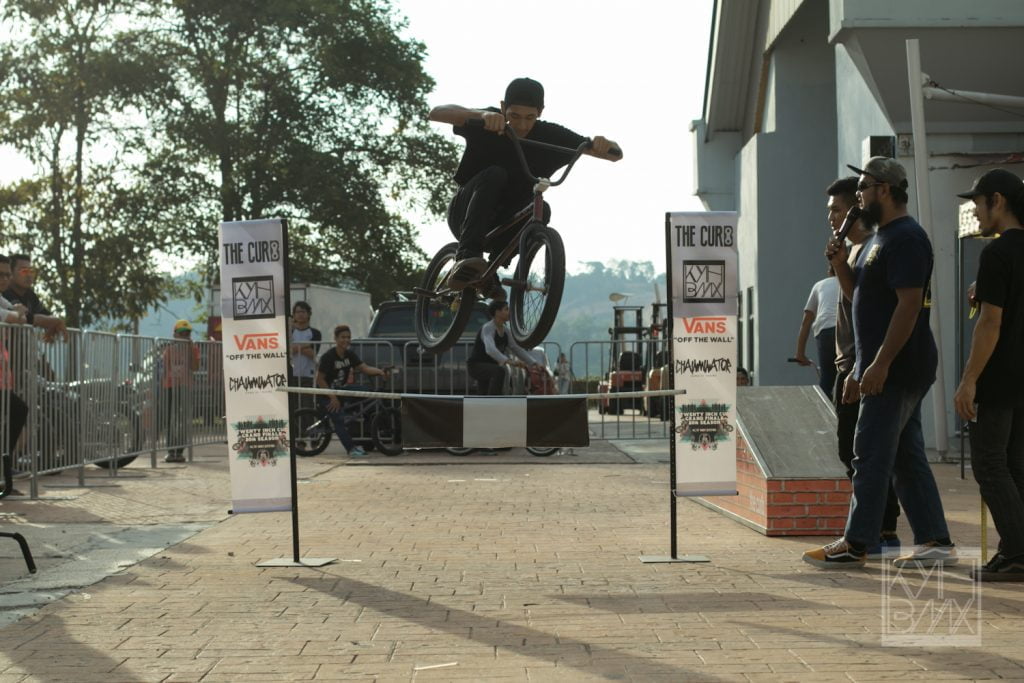 We did a bunnyhop contest and a flatland jam on Saturday and a best trick grind ledge contest on Sunday. The crowd was very supportive event under hot sun and rain for few minutes. Ammar Shukri manage to win the Bunnyhop Contest with 37inch high of bunnyhop jump and Rudianto Mazlan had won over a very tight battle with Nurhazme at the Flatland Jam with Mat Dagu session. Both of them manage to bring back the Vans X Trasher limited edition shoe.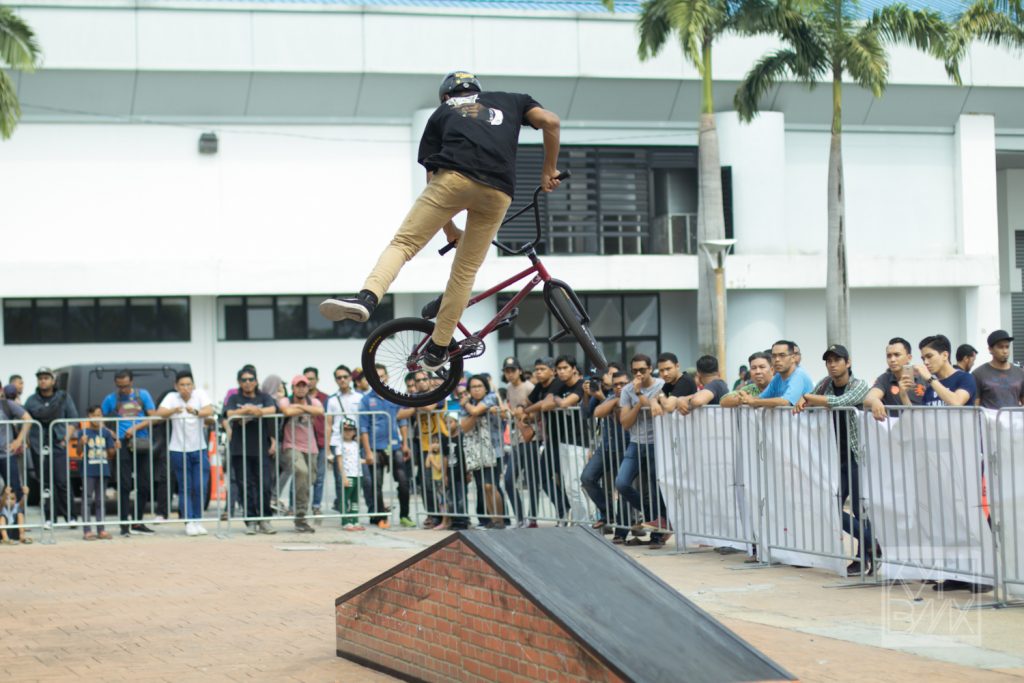 Sunday was the main event, the Grind Bandit best trick grind ledge competition was held with 15 participant. Everybody was pumpin' to do their best trick on that freshly made A-Frame grind box. It was won by Shami, followed by Syafiq and third place goes to Aan.
Full winner list
Shami –  switch Smith Grind to switch Feeble Grind to switch Barspin
Syafiq – Feeble Grind Barspin to Smitch Grind
Aan – Feeble Grind to Manual to Crankflip out
Azri up ledge Barspin to Smith grind
Yan Kluang – Manual to Feeble Grind up ledge to 360 out
Wai Kian – Feeble Grind all the way to Hard 180 out
Saiful Ariff – Feeble Grind all the way to Barspin out
Aqram – Smith Grind up ledge to 360 out
Muhaimin – Feeble Grind 180 out to Full Cab
Matno – Feeble Grind all the way to 180 out
Jajan – up ledge to 180 Toothpick
Asli – Feeble Grind all the way to Crank Flip out
Shaszwan – Smithgrind
Haziq – Feeble Grind to X-Up
Omar – Tabletop
[/et_pb_text][et_pb_gallery admin_label="Gallery" gallery_ids="6178,6181,6182,6183,6184,6185,6186,6187,6188,6189,6190,6191,6192,6193,6194,6195,6196,6197,6198,6199,6200,6201,6202,6203,6204,6205,6206,6207,6208,6209,6210,6211,6212,6213,6214,6215,6216,6217,6218,6219,6220,6221,6222,6223,6224,6225,6226,6227,6228,6229,6230,6231,6232,6233,6234,6235,6236,6237,6238,6239,6240,6241,6242,6243,6244,6245,6246″ fullwidth="off" posts_number="12″ show_title_and_caption="off" show_pagination="on" background_layout="light" auto="off" hover_overlay_color="rgba(255,255,255,0.9)" caption_all_caps="off" use_border_color="off" border_color="#ffffff" border_style="solid"] [/et_pb_gallery][/et_pb_column][/et_pb_row][/et_pb_section]