[et_pb_section admin_label="section"][et_pb_row admin_label="row"][et_pb_column type="4_4″][et_pb_text admin_label="Text"]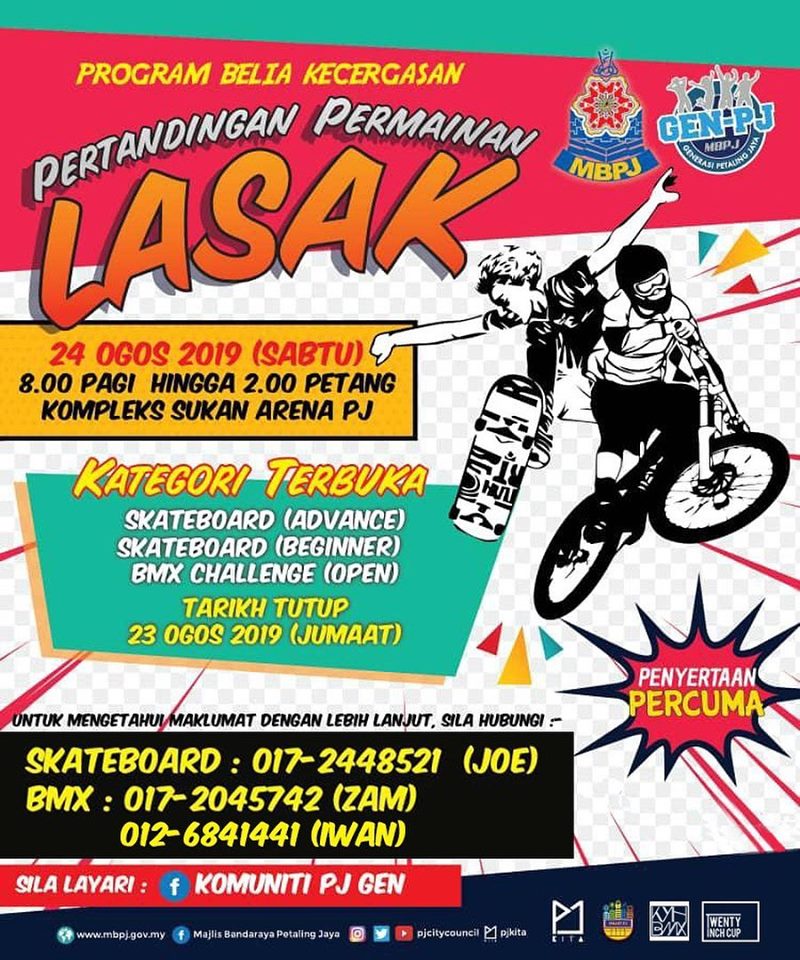 Majlis Bandaraya Petaling Jaya will held a BMX Park competition at Arena Skatepark, PJ this Saturday.
Competition will start early in the morning around 10am. So please come early at 8am to register and practise.
This competition will be counted in the TIC ranking points. So please be there!
Prizes
[/et_pb_text][/et_pb_column][/et_pb_row][/et_pb_section]
Comments
comments