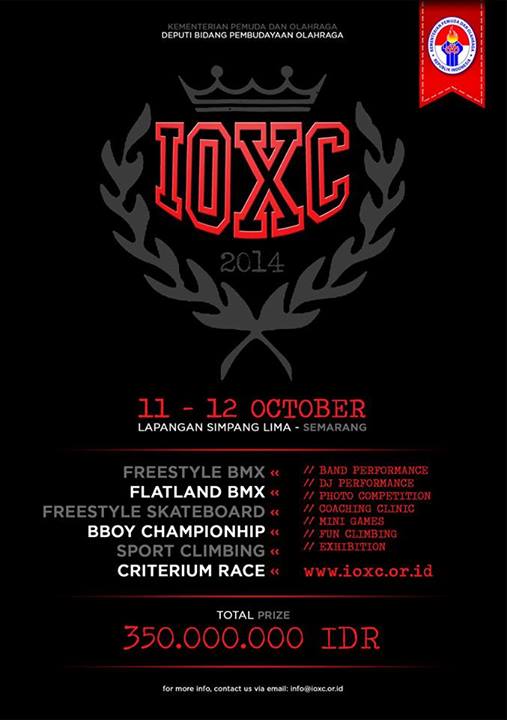 This year, Indonesia Open X-treme Championship will be held in Semarang, Indonesia.
IOXC is one of the biggest extreme sports event in Indonesia that you should not missed – huge skatepark, good prizes and great vibes .
Kayuhbmx Family are supporting this event and we hope that this year there will be a lot of riders from Malaysia joining the competition.
Comments
comments