[et_pb_section admin_label="section"][et_pb_row admin_label="row"][et_pb_column type="4_4″][et_pb_text admin_label="Text"]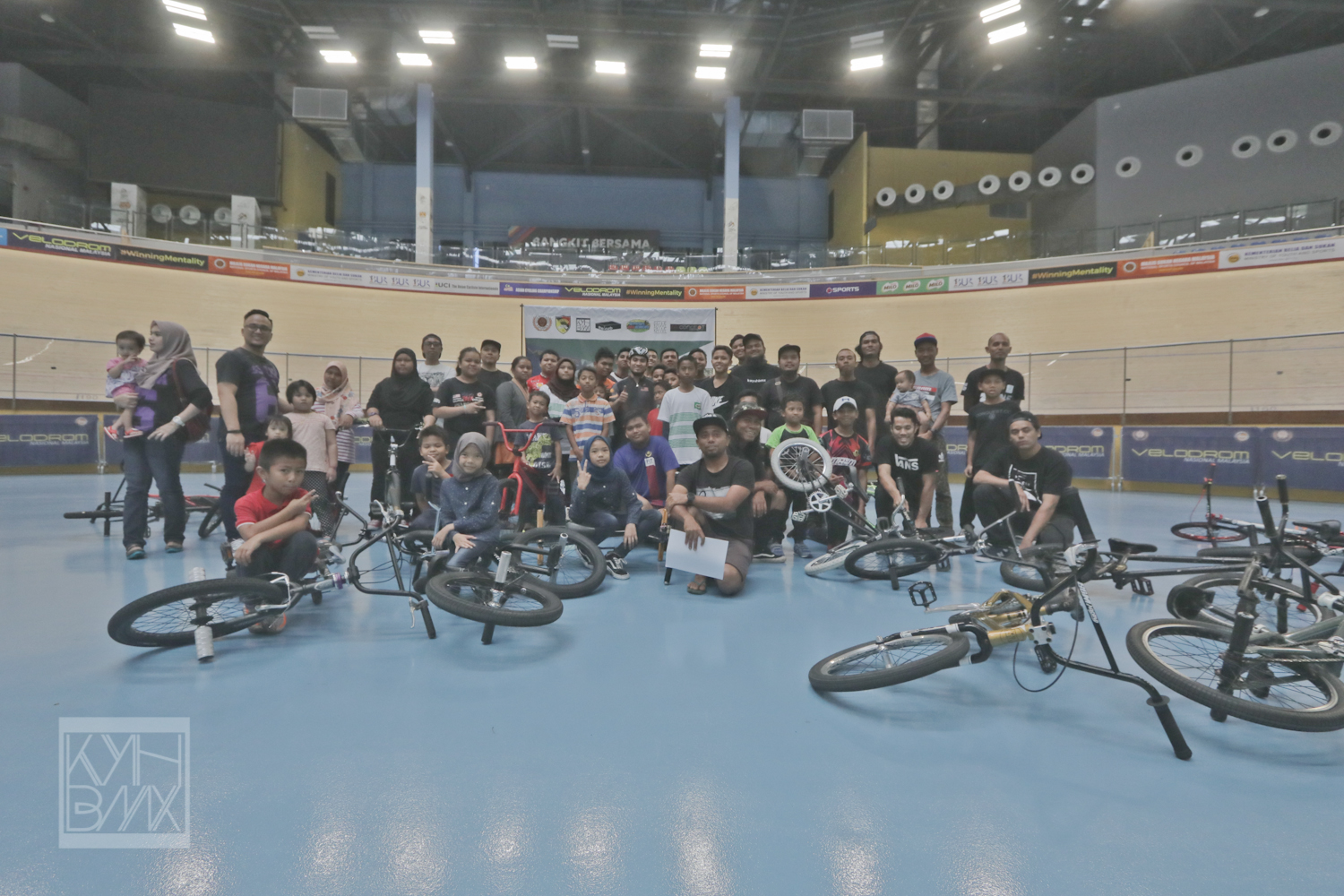 It was an amazing day at Velodrom Nasional Malaysia for the "Learn Basic BMX Flatland with Zulkamal & Mat Dagu" yesterday. We didnt expect so many people showed up to participate in the clinic. Everything went well for the first time we had done it.
Glad to see so many kids want to learn how to bmx flatland/freestyle. The future is here.
We would like to thanks Persatuan Lumba Basikal Negeri Sembilan for allowing us to use the Velodrom Nasional, big thanks to Ronizam for all the support you had given and also thanks to Lasak Pro Ride for lending us some bike and sending riders to join the clinic.
[/et_pb_text][et_pb_gallery admin_label="Gallery" gallery_ids="8471,8472,8473,8474,8475,8476,8477,8478,8479,8480,8481,8482,8483,8484,8485,8486,8487,8488,8489,8490,8491,8492,8493,8494,8495,8496,8497,8498,8499,8500,8501,8502,8503,8504,8505,8506,8507,8508,8509,8510,8511,8512,8513,8514,8515,8516,8517,8518,8519,8520,8521″ fullwidth="off" posts_number="9″ show_title_and_caption="off" show_pagination="on" background_layout="light" auto="off" hover_overlay_color="rgba(255,255,255,0.9)" caption_all_caps="off" use_border_color="off" border_color="#ffffff" border_style="solid" /][/et_pb_column][/et_pb_row][/et_pb_section]
Comments
comments