Watch this a couple of quick link by Mat Dagu.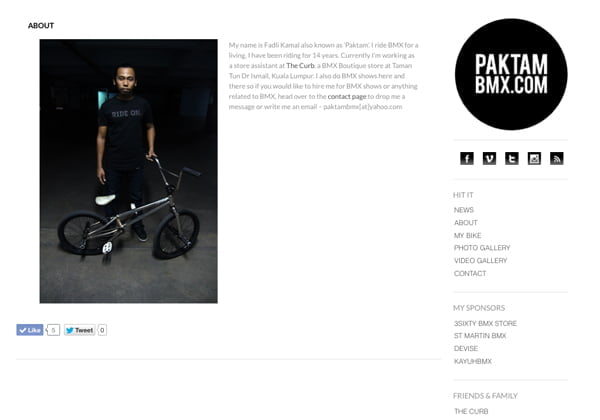 Malaysian Pro BMX Flatlander Fadli Kamal a.k.a Pak Tam now has his own blogsite up and running. Pak Tam has been in KAYUHBMX.com family ever since we started. Bookmark his site to keep up to date with what Pak Tam been doing. Ride on!
Click here or image above to go to Pak Tam's blogsite.