It was a history. its the biggest OSBMX gathering had been made in Malaysia. The turn up was massive! Around 200-300 OSBMX lovers came over from all over Malaysia was there at Arena Skatepark PJ to be part of the biggest OSBMX gathering.
There were some activities in the gathering such as "nice bike competition", "survivor bike competition" and some more, and the best and most awaited would be the freestyle competition. Congratulation to Zulkamal for winning the freestyle competition. Our rider, Sunny won 3rd place. Not bad. LOL.
They end the event with "fun ride" program, which is all the riders cycle from Arena Skatepark make one round in the Petaling Jaya town and come back to the skatepark.
But the most important thing is, everybody enjoy and had fun at the event.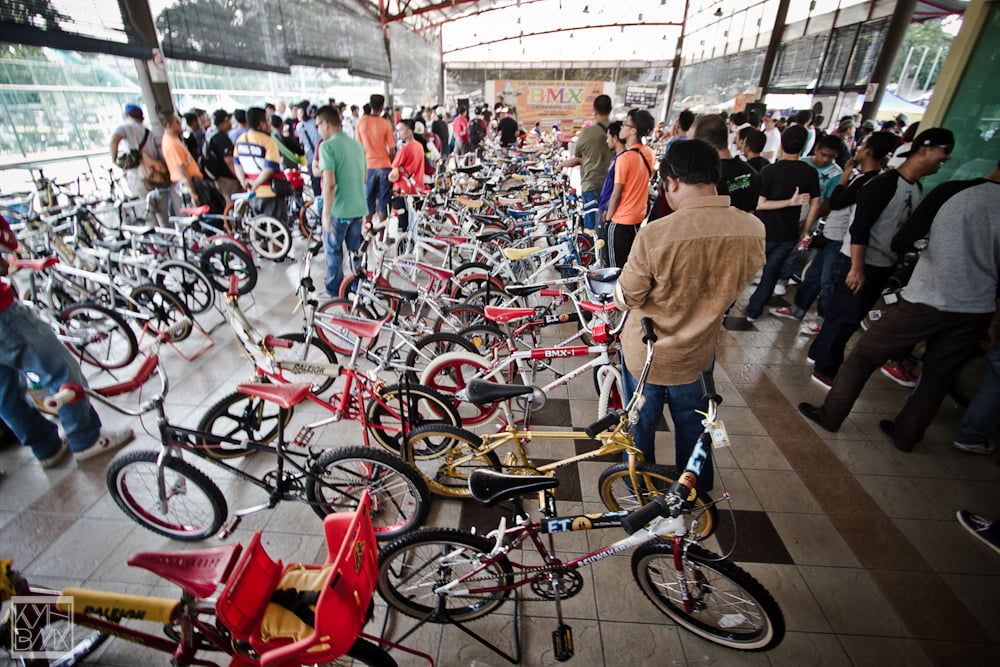 The event was a huge success. Congratulations to the organiser from Kayuhbmx. We hope to see a bigger one next year.
#kipidap