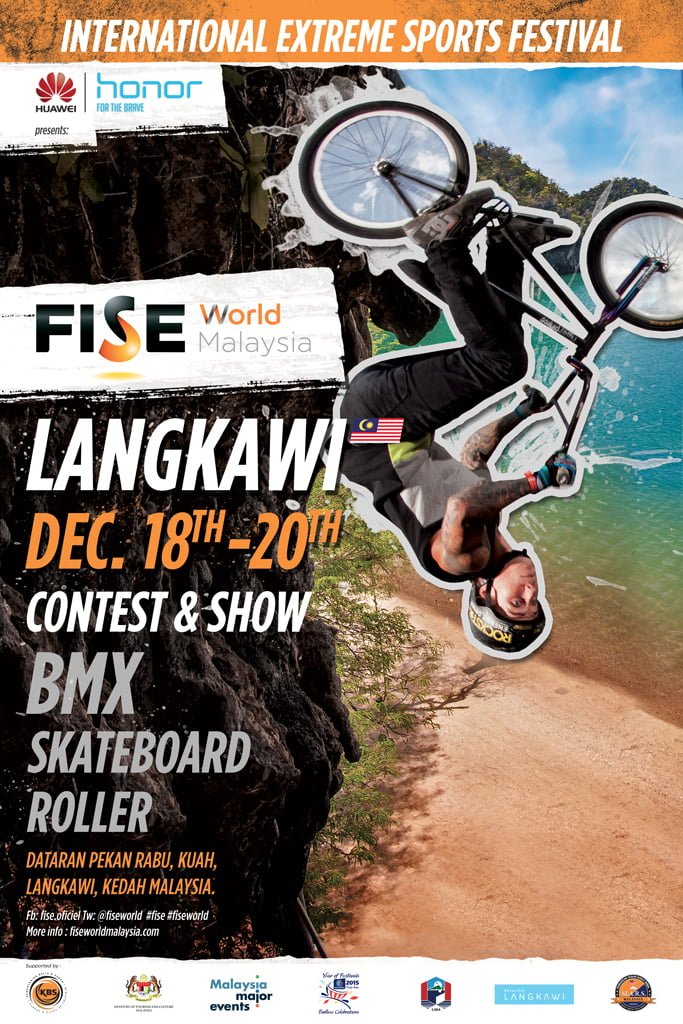 Mark your calendars and get ready for action! The whole FISE World Series team will be in Malaysia from December 18 to 20, on Langkawi Island (Dataran Pekan Rabu) for the final stop of the FWS 2014.
The best international athletes will be gathering over 3 days to compete on the international (BMX) and open (BMX, Skateboard, Roller) levels and perform in demonstrations in roller and skateboard on some custom made riding areas like massive BMX park and street lines for rollerblade, skate and BMX.
The riders won't be coming for nothing: check out the prize money thet will be battling for!
BMX Pro
 : FISE World Series Finals: 25 000 € in prize money up for grabs!
BMX open
 =   5000€ de prize money. 
ROLLER open
 = 5000€ de prize money. 
SKATE open
 = 5000€ de prize money. 
Let's hence head to the North West of Malaysia for the end of the Year festivities in Langkawi Island, and come live the FISE with your family in dream location! The Langkawi Islands offer a breathtaking landscape, where the wilderness plunges deep into the sea. The FISE event is definitely not the only attraction there and many touristic activities and adventure are awaiting you!