A video edit by Ahmad Safuan (Mahad Asfuna)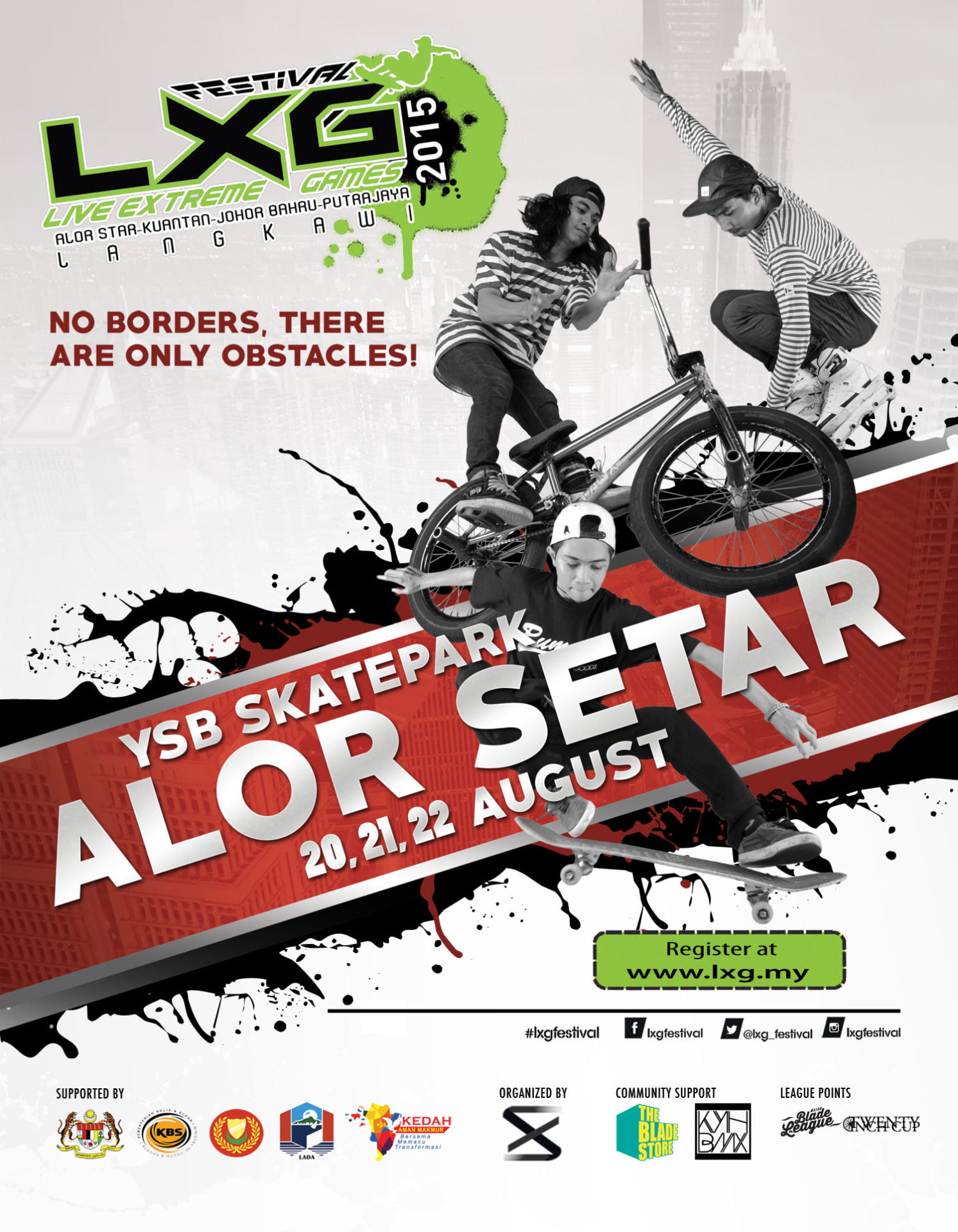 Live Extreme Games (LXG) is happening at YSB Skatepark Alor Setar, Kedah this weekend for their first circuit. And bear in mind, this competition is only open for Malaysian only. The international competition that offer big cash prize will be held in Langkawi by end of this year.
So what are you waiting for? Get ready now for one of the biggest extreme sport competition in Malaysia tis year! Next stop will be Kuantan, Johor Bharu and Putrajaya before their final and international competition that will be happening in Langkawi by the end of November. You need collect points in each stop in order for you to be invited to Langkawi. Top 10 ranking will be selected. So it means that you will get highest chance to be selected if you go to all of the LXG stop. Besides that, you can also collect Twenty Inch Cup points in each stop.
Live Extreme Games Alor Setar
20 August (registration) 21-22 (competition) August 2015
YSB Skatepark, Jalan Suka Menanti, Alor Setar, Kedah.
Category BMX Park & BMX Flatland
Prizes :
1st RM3000
2nd RM1500
3rd RM1000
4th – 10th RM200
REGISTER NOW AT http://www.lxg.my/localregister/
(prefered venue, select Alor Setar)
and the most important is. REGISTRATION IS FREE!
So be there!!!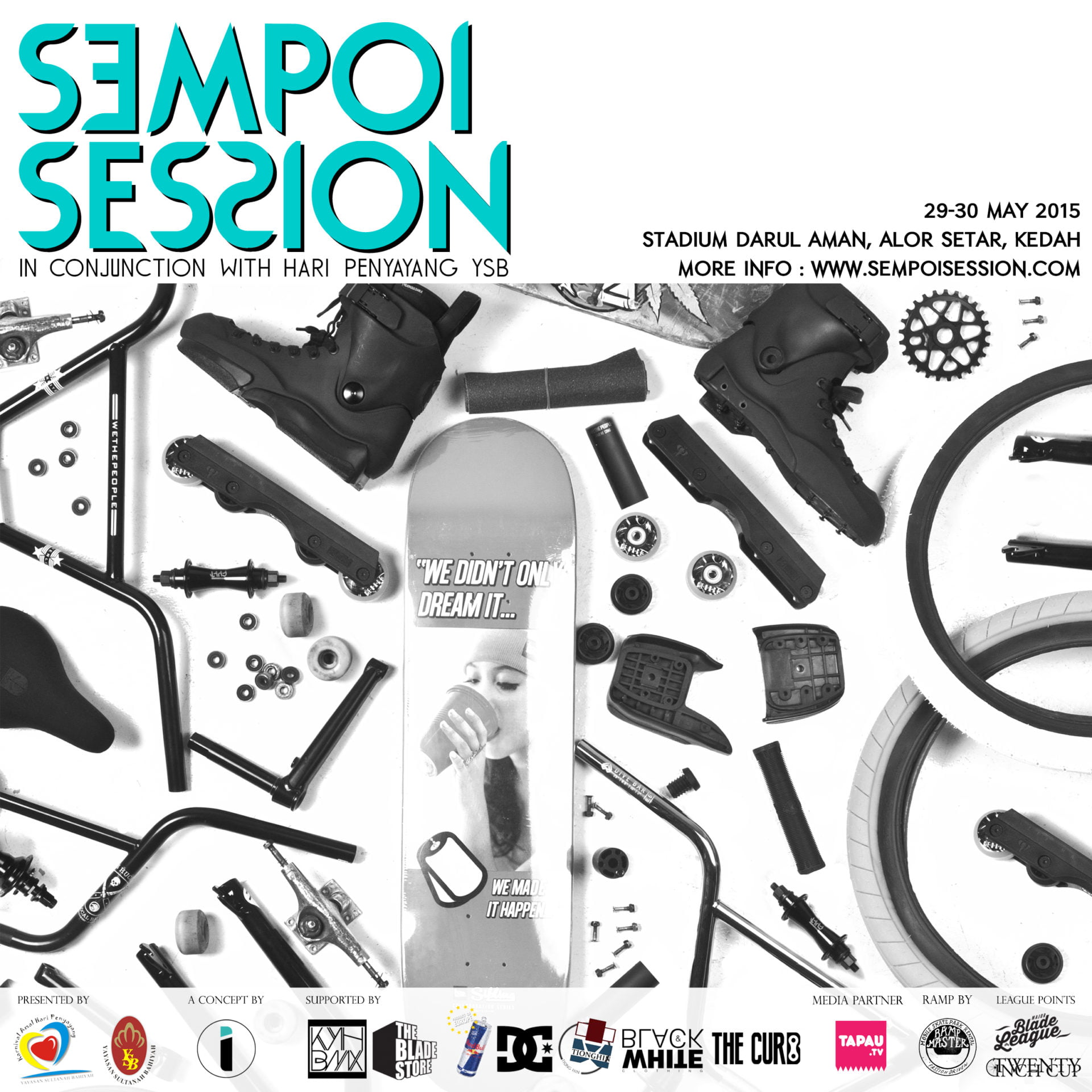 In conjunction with Karnival Hari Penyayang 2015 organized by Yayasan Sultanah Bahiyah , we are having Sempoi Session as part of the carnival! Sempoi Session is a homegrown event, developed by The Initiative. The concept is to kick-in more elements into a simple event through value-addition. Long gone the days that an event story ends at the end of a prize giving ceremony, Sempoi Session is the whole deal and the stories will last forever. Come and experience an action sports contest as Sempoi as it can be. Happening at Alor Setar, 29 & 30 May 2015