Last month we are lucky to have Haro Pro team riders came down to Malaysia. They are Colin Mackay, Dennis Enarson, Tyler Fenergal, Matthias Dandois and Mike Gray. (with them Christian Rigal as the filmer)
So Kayuhbmx take an initiative to make a jam so that local riders can have a meet and greet session with the pro riders.
With a permission from Cikgu (a person that handle Shah Alam Extreme Park) we made a very simple jam at Shah Alam skatepark, a place that have the most local BMX riders and easy for everybody to come. Thanks a lot Cikgu for giving us a place to make this jam.
The jam turns out was great, a lot of riders came down to meet these Haro pro riders, weather was good (almost rain but it didn't) and everybody was very happy to see those pro riders riding.
We made a very simple games at the flatland area, lead by Mat Dagu & Matthias Dandois and also a simple best trick competition at the park area judge by Sunny & Mike Gray.
We finished the jam by autograph session, photo session and product toss session.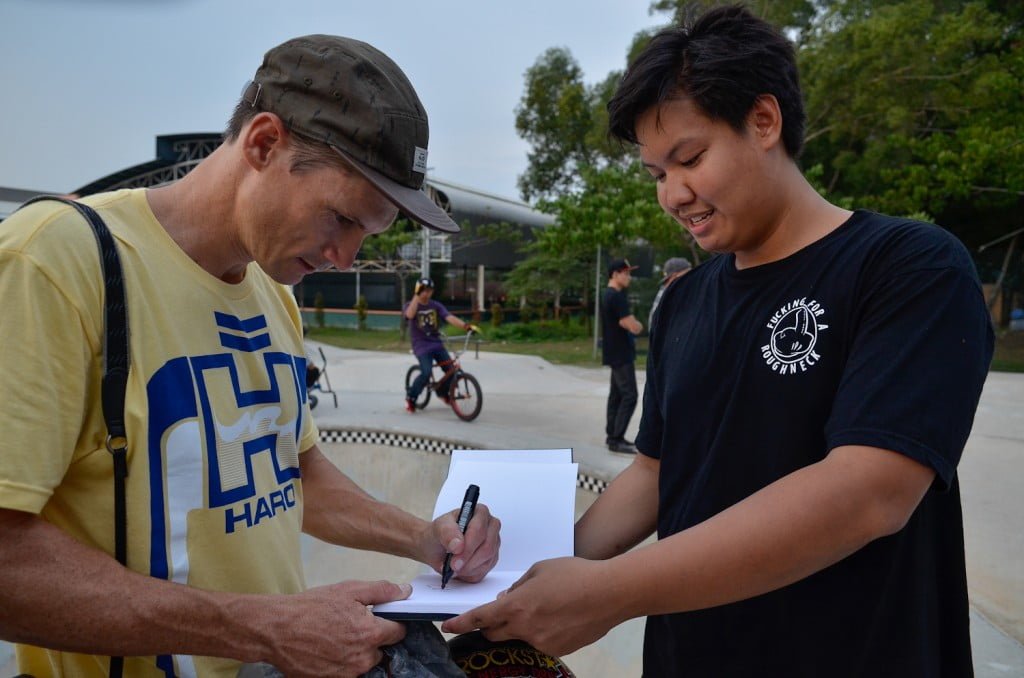 It was a day for everybody to remember, another history for BMX scene in Malaysia. Thanks a lot to Haro team (especially to Colin Mackay) for bringing the team all over to Malaysia and putting Malaysia on the world BMX map. We really hope that we can see your guys again next time. And we cant wait for the tour video to come out online. Also thanks to Redbull Malaysia and Vans Malaysia for supporting us to make the jam happen.
#haromalaysiatour
photo by Rusydi Akmal