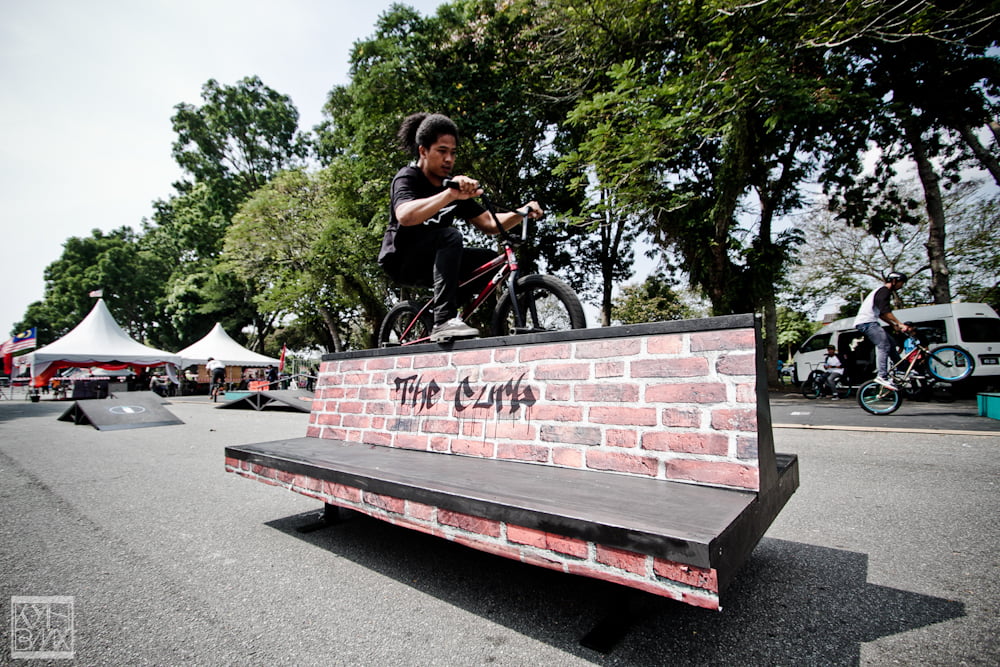 Congratulation to Thailand riders who taken 1st and 2nd place at Sempoi Session BMX Street competition last weekend. Both of them showed a high level of riding compared to Malaysian level. Good exposure for our riders, and we hope that this can motivate our riders to be like them.
Sempoi Session end with a very good vibe to our riders. Great competition, good street riding level and the most important is everybody really had fun in the event.
We would like to thanks Yayasan Sultanah Bahiyah (YSB) for making Sempoi Session a reality. Thanks to RedbullMY for being a great supporter since day 1. Thanks to TapauTV for helping us on the video content. Thanks to all the sponsors, without you the event might be successful. And last but not least, thanks to all riders who came to support, compete and to be part of Sempoi Session. Not forgetting to those BMX Flatlanders who came and support the event even though BMX Flatland category didn't included in Sempoi Session (yet). Everybody looking forward for the next Sempoi Session.
We will keep you updated.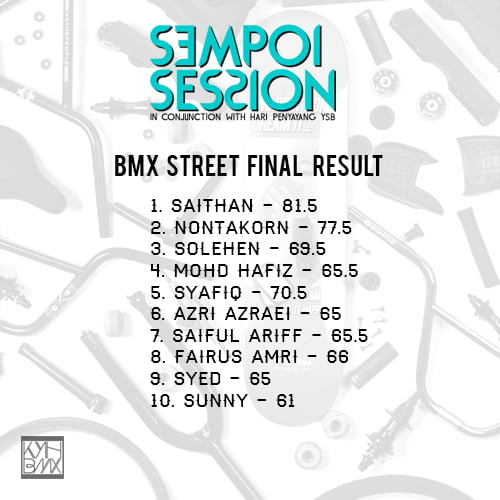 * Twenty Inch Cup will be counted until 12th place since 1st and 2nd place won by Thailand riders.